"Showing visibility for marginalized groups helps build the tattoo industry. I think marginalized people play a big role in the future of tattooing. It's welcoming a different group of individuals into tattooing and collecting. Diversity in the industry is important because collectors sometimes want to get a tattoo from someone that looks like them."
Tann Parker, Founder of Ink The Diaspora, 
The Significance of Being Seen: Ink the Diaspora
"the experience of a black tattooer"
A two day event with a flash day to encourage an audience of black and brown skinned people to get tattooed by Black tattooers, and a panel discussion to speak about the modern complexities and historical tokenization in the tattoo industry. The panelists are all Black tattooers currently working in the industry, and they will be discussing representation in tattooing, their experiences in a predominantly white industry and most importantly their creation of art and a career authentic to themselves and social history.
Volume One of Ink The Diaspora's photo zine.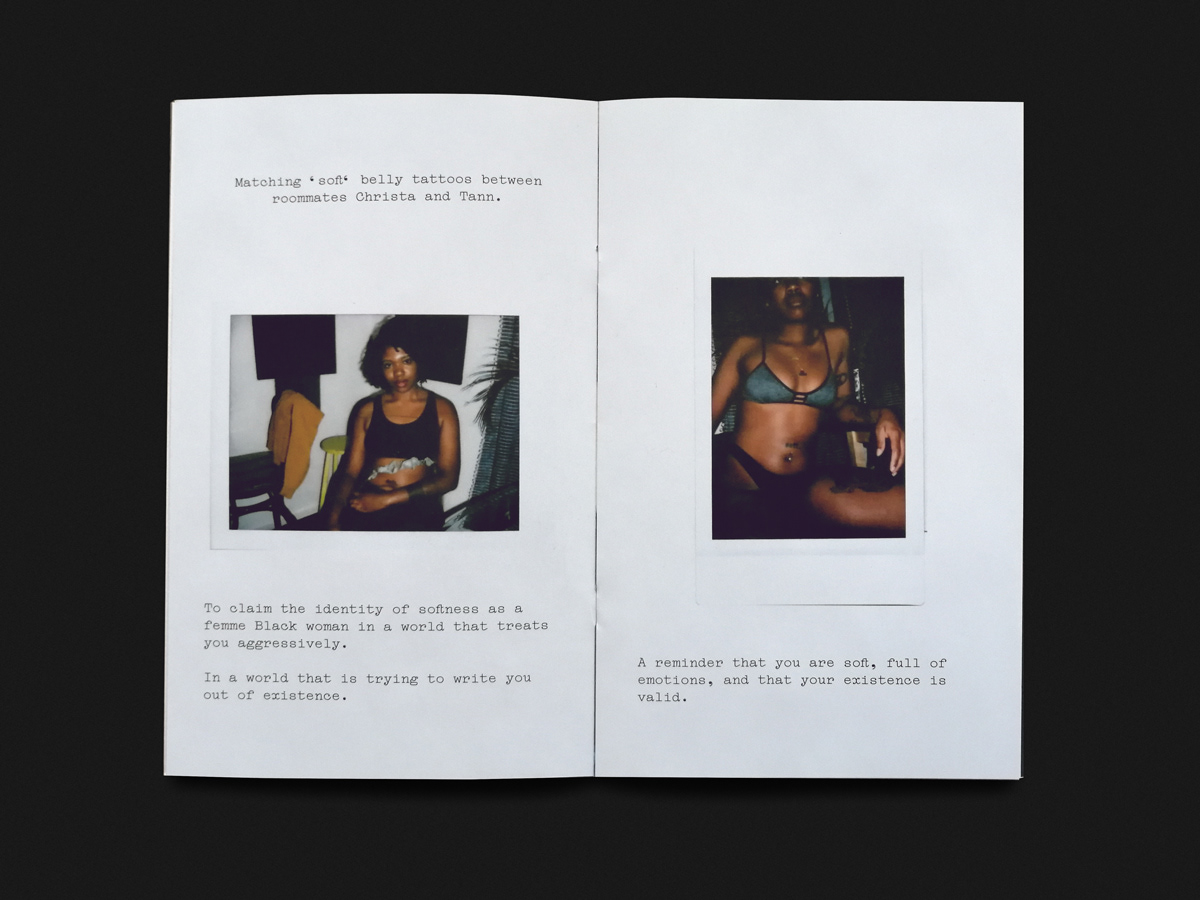 Your skin is not too dark for a tattoo.