Public Transit Bus Application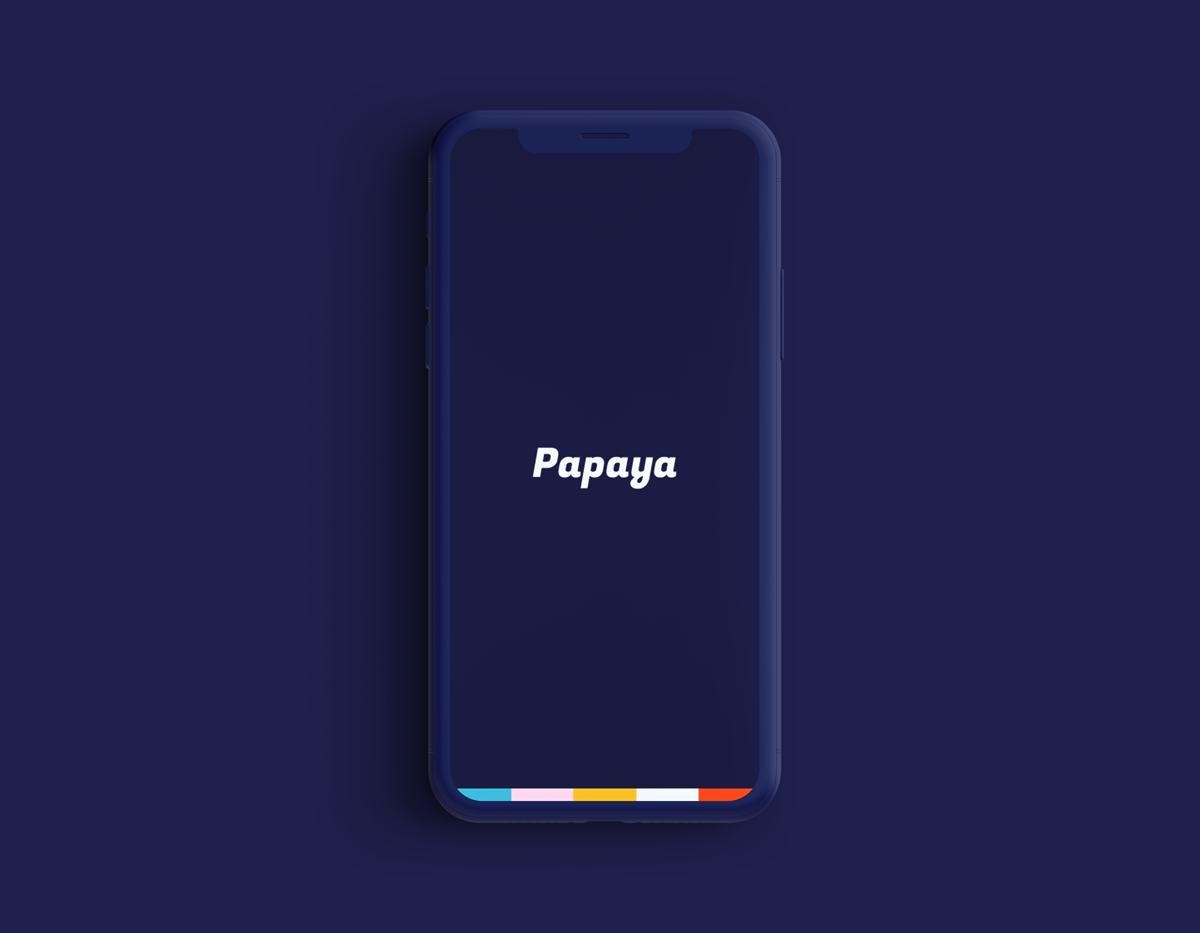 In a city that's decided to expand their public transit bus system, it seems there would be a need for accurate schedules. The thing is that the bus riders only have access to schedules posted online, which may be inaccurate at times. Some even say that the bus lines overlap at one specific stop.
The challenge was to create a product that was:
1. Desired by the audience
2. Feasible in a short timeline
________________________________________________________
How might we decrease the likelihood of bus riders missing their bus?
By providing clear information on when and where the Rider's bus will arrive.
By accounting for the time Riders have to arrive at their bus stop.
How might we help bus riders identify their bus in a way that is accessible for everyone?
By creating a user interface that is easy-to-use, along with UI patterns that coincide with visual, auditory, and kinesthetic learning styles.
________________________________________________________
To position my product in the market and create clear business goals.
​​​​​​​
Activities:
Monitored features and functionality
Compared pro's and con's
Converted weaknesses into strengths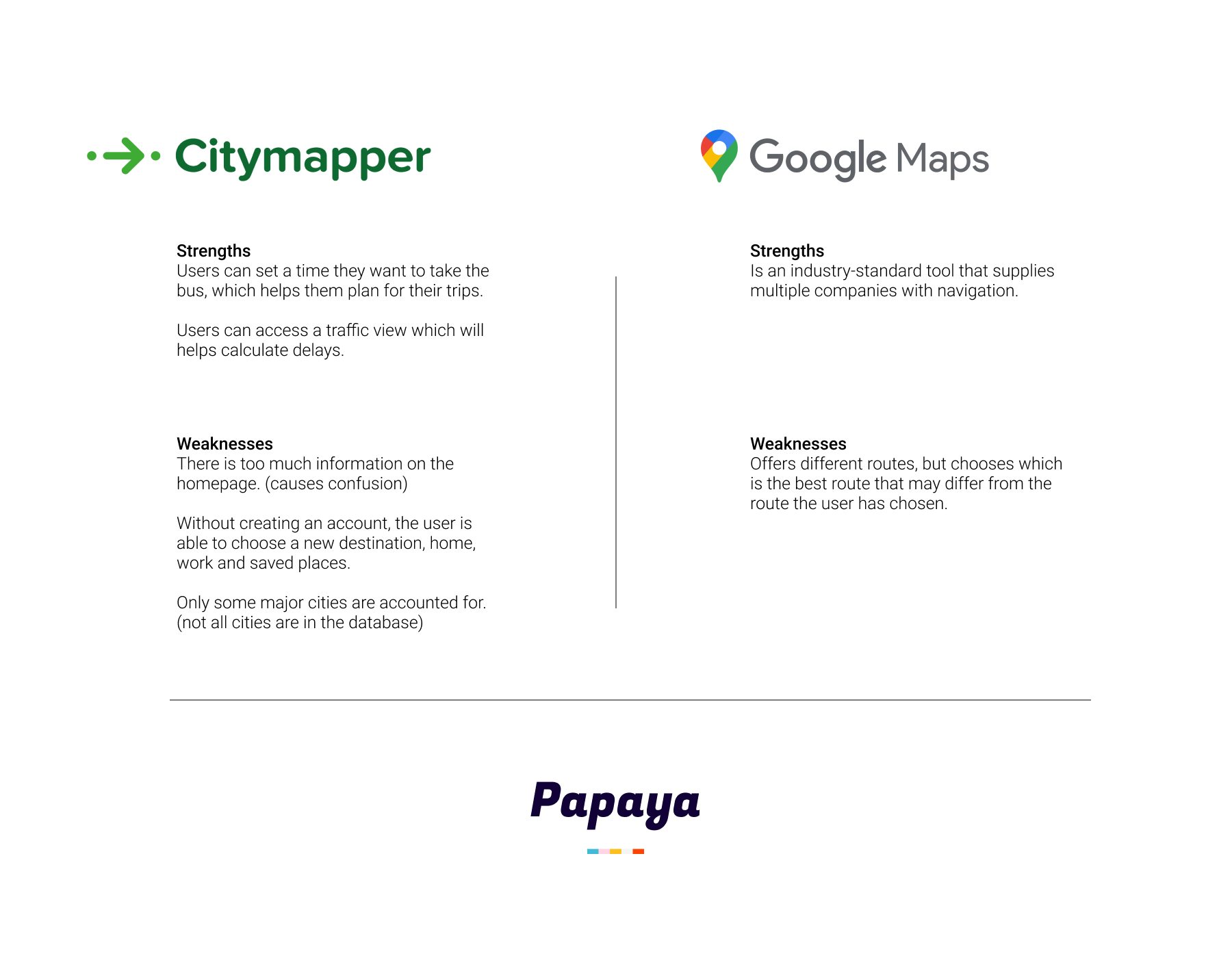 To gain insight into the Rider's experience.
Imagining how the perspective of the Rider to 
focus on the their goals, needs, desires, and frustrations.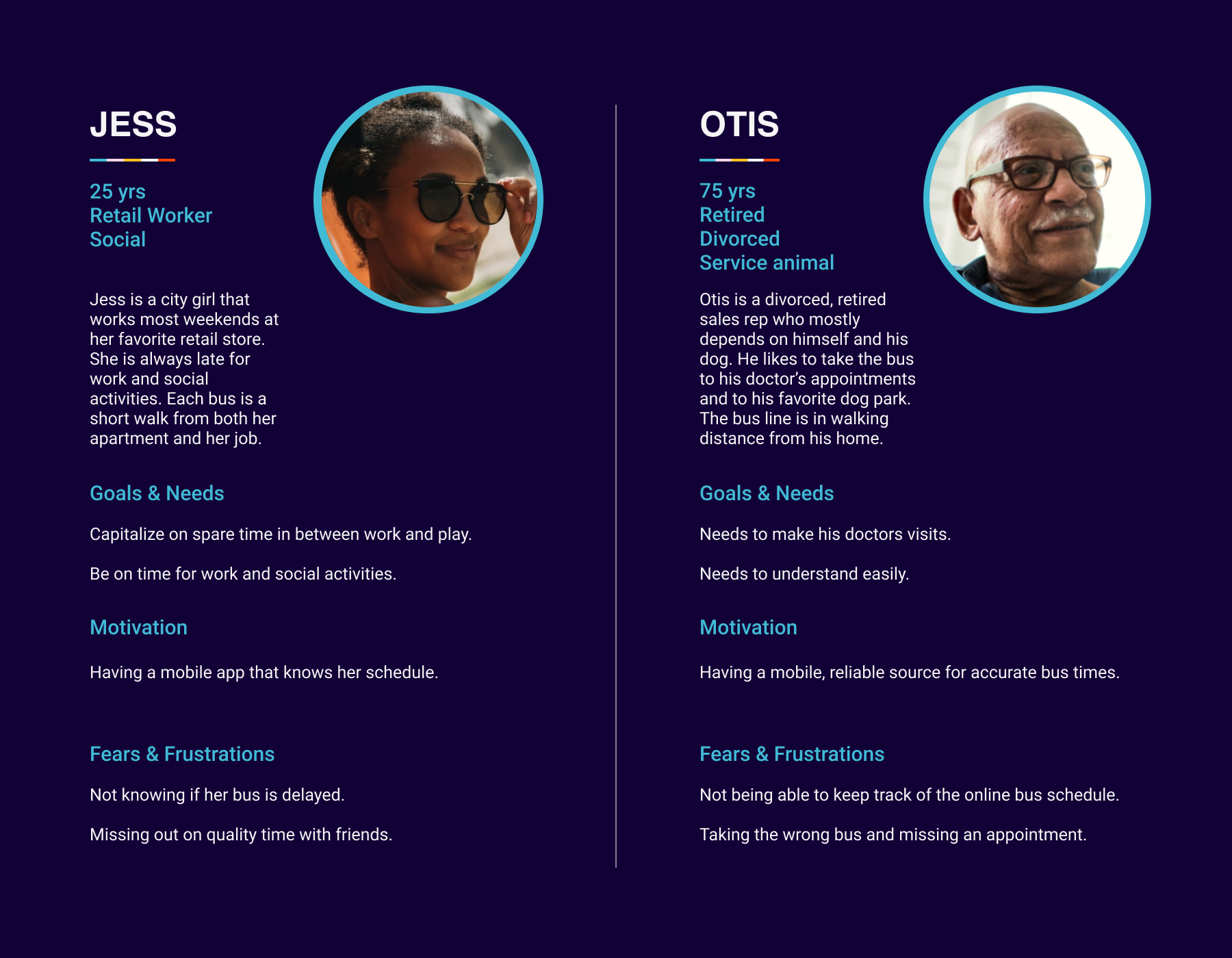 Bus Riders are walking to their bus stop and usually complete the same task daily.
Bus Riders arrive early for their bus to ensure they'll be on time.
Bus Riders rely on the bus number and color.
Bus Riders don't want to over-complicate their commute.
Based on these insights, I strategized on these key feature ideas:
Less effort on the Rider setting their location or destination for a daily task.
No reliance on Rider to calculate the ETA to their bus stop.
Deliver a design system for Riders that learn new information visually.
bonus feature opportunity (not in scope)
Pedometer calculations for Riders to track their steps. Perhaps Riders track their steps which could be integrated into the app.
________________________________________________________
I strategized where the User's flows could be interrupted by a User's frustrations and where I might offset them by adding delight. Mapping out the User's journey helped me decide where the User will interact with the product.
Activities:
Journey mapping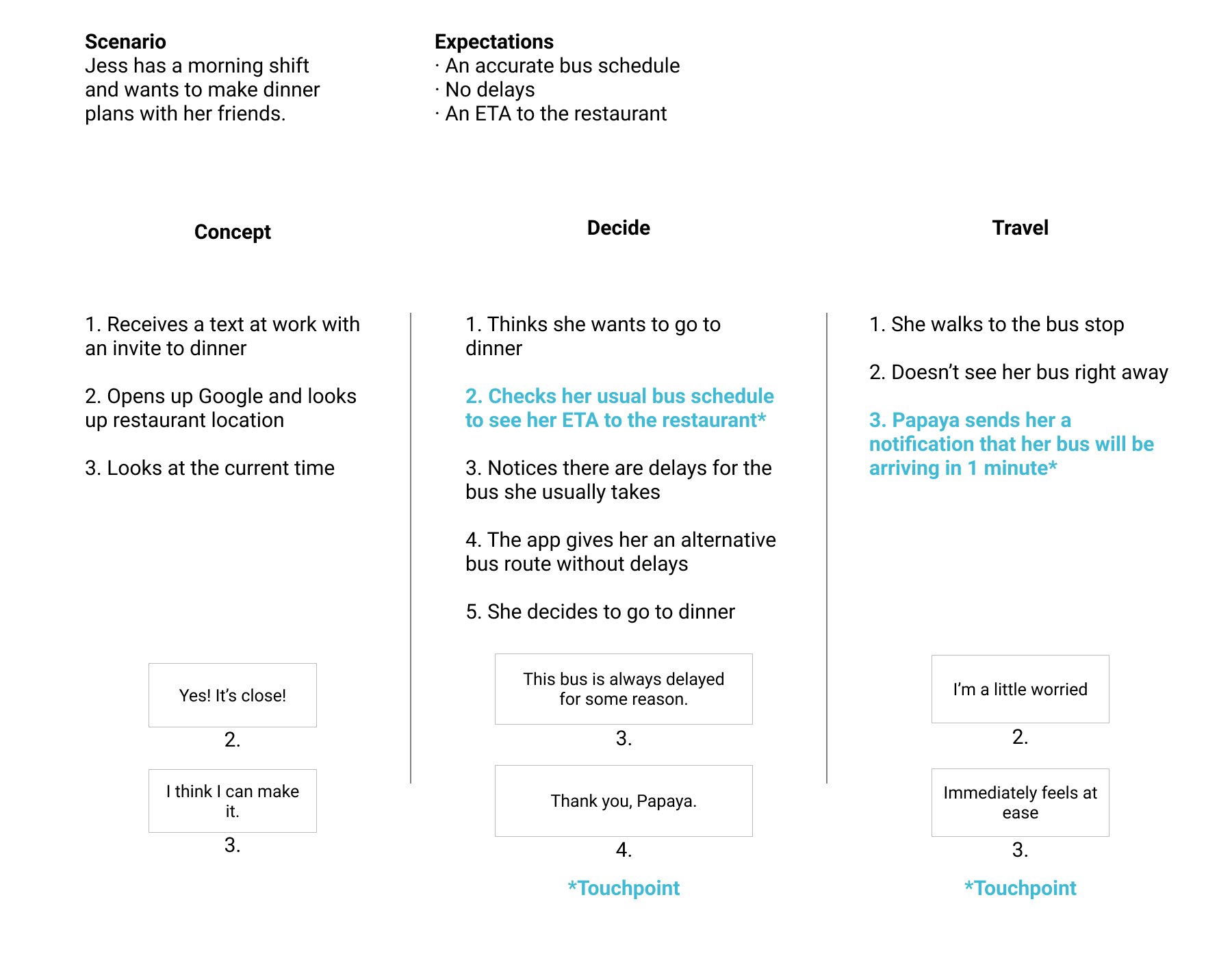 ​​​​​​​
To enforce the user goals, I prioritized the features by understanding each user task.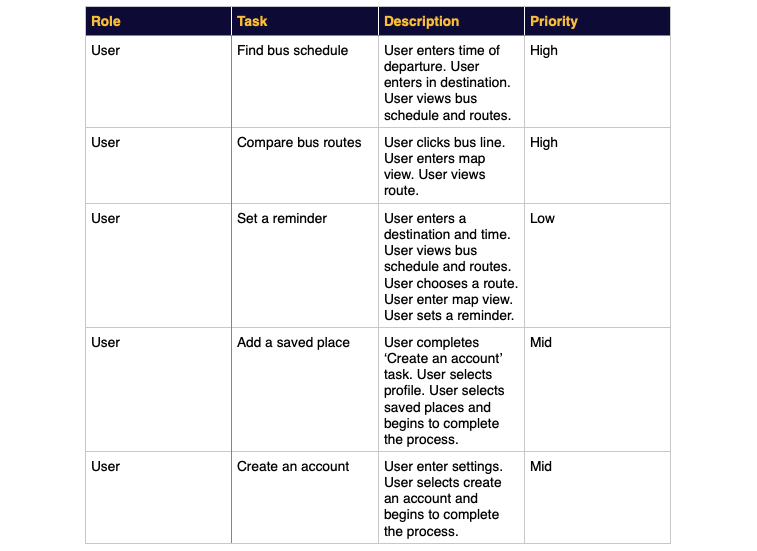 To structure the path the User will take to complete tasks.
Activities:
User flow mapping

Sorting information architecture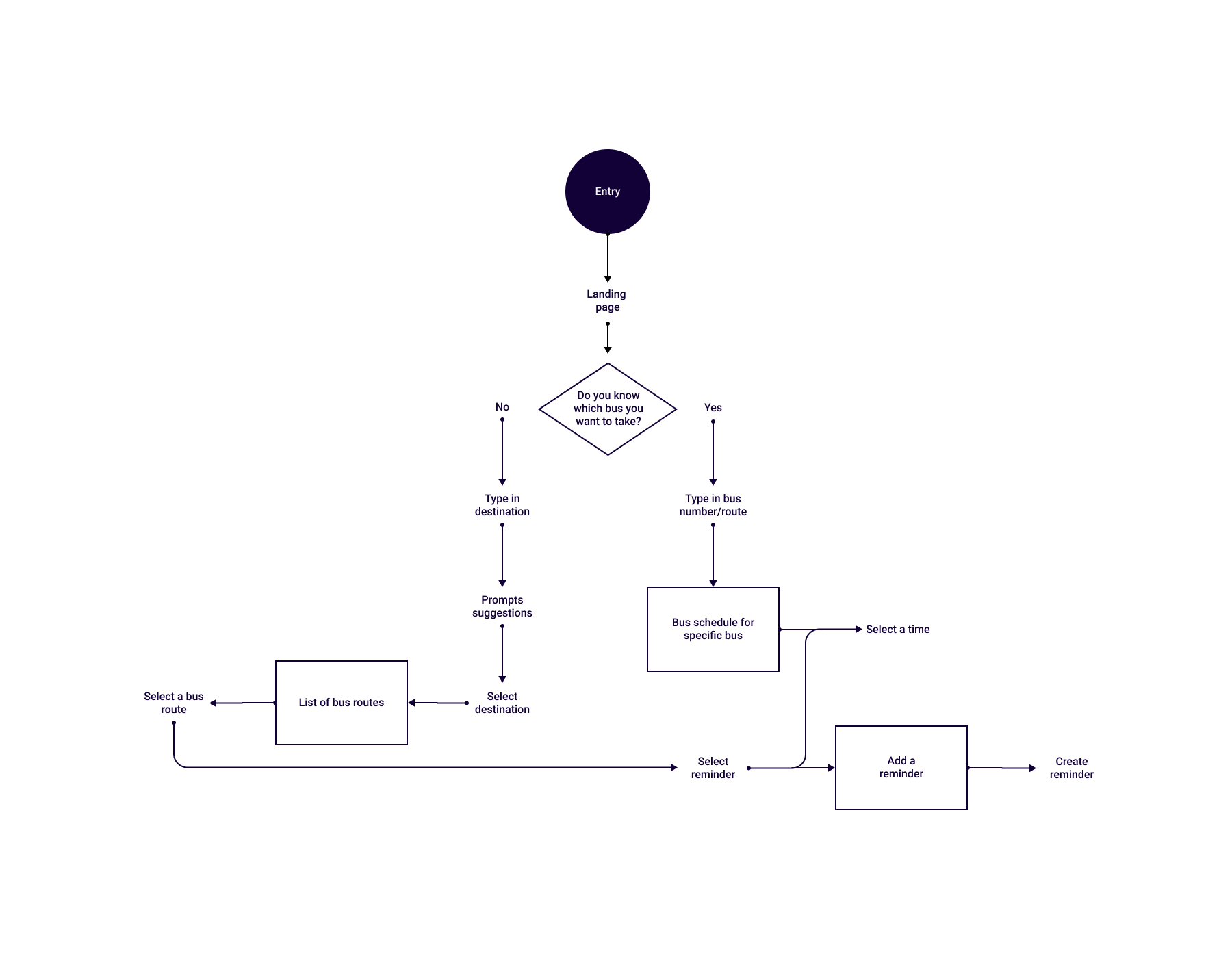 I started by creating low-fidelity paper sketches to map out design solutions. It provided me with the space to ideate and iterate on my designs. I wanted to iterate as much as I could before evolving my design into digital wireframes.
Activities
:
Wireframe sketching
Ideating
Iterating
Lo-fi prototyping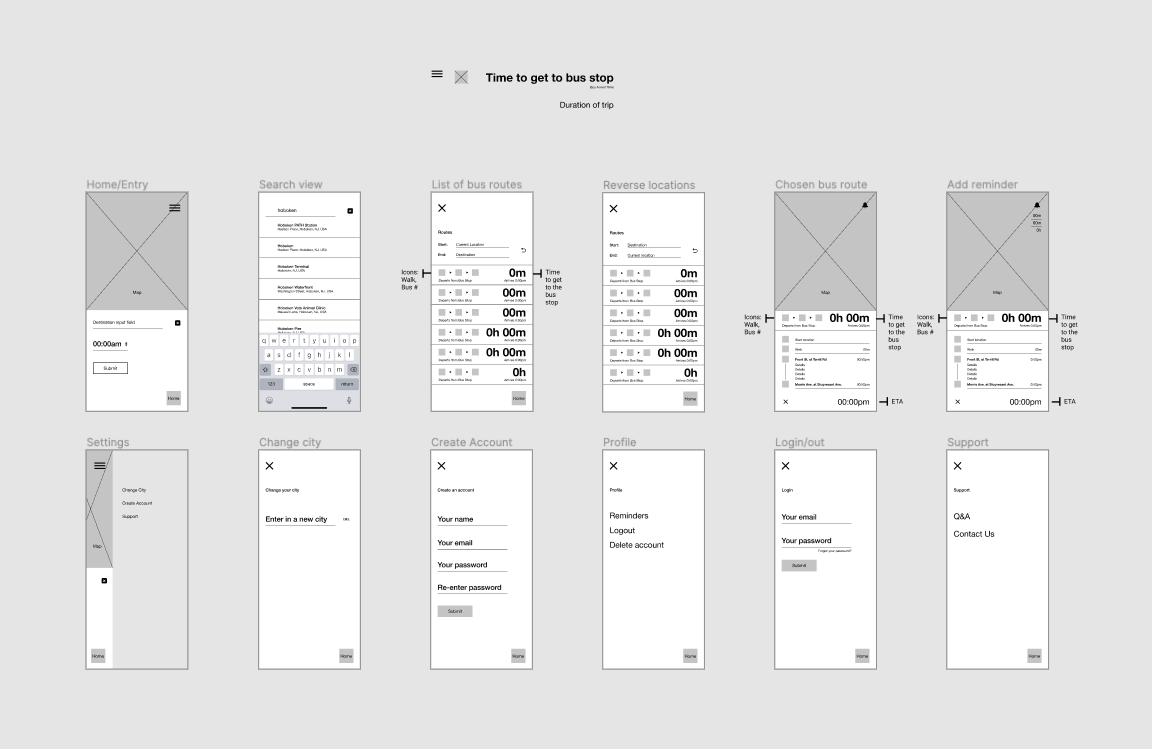 To create an intuitive design that supports existing mental models of the Riders.
Activities
:
Usability testing
Iterating
Hi-fi prototyping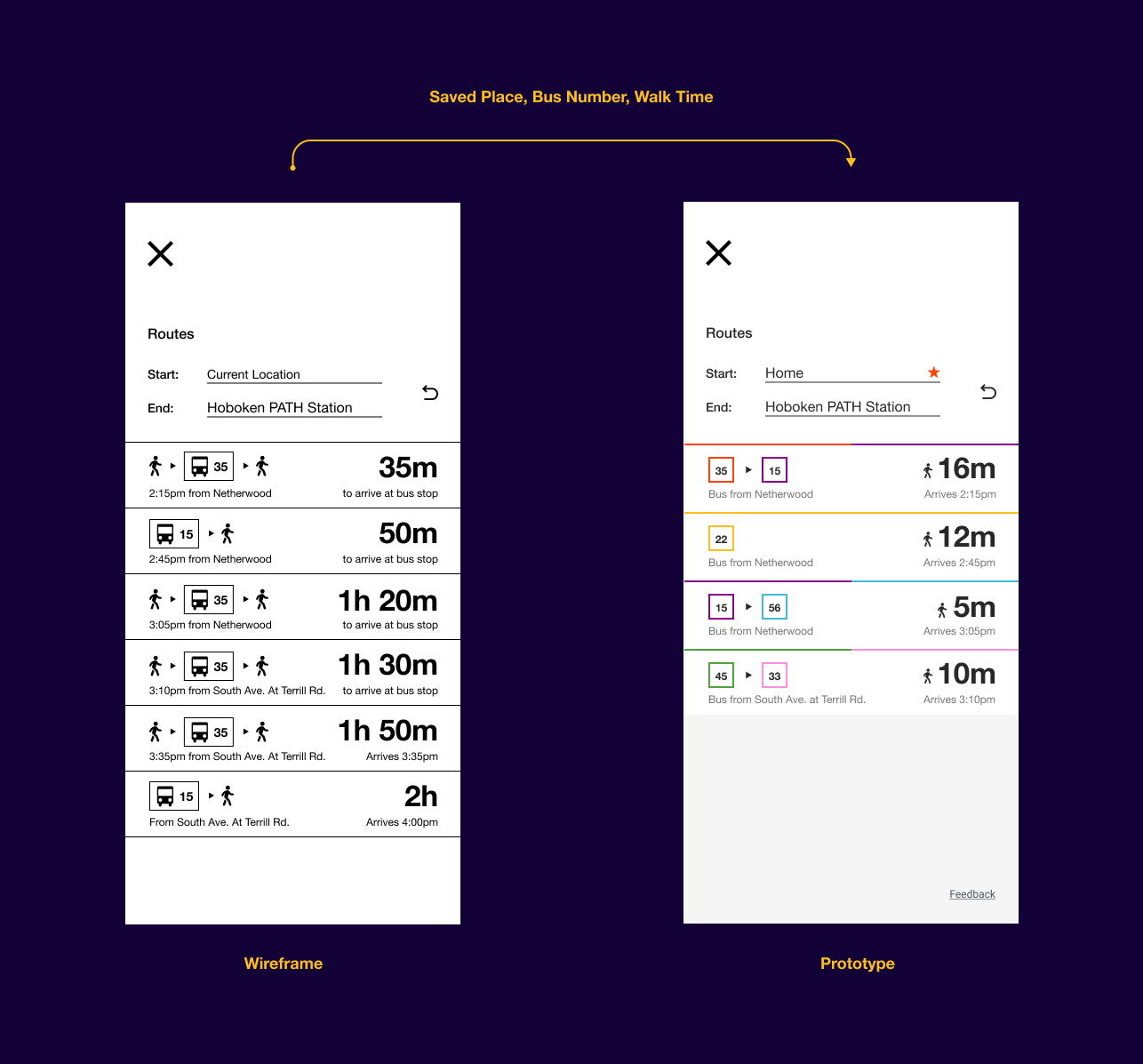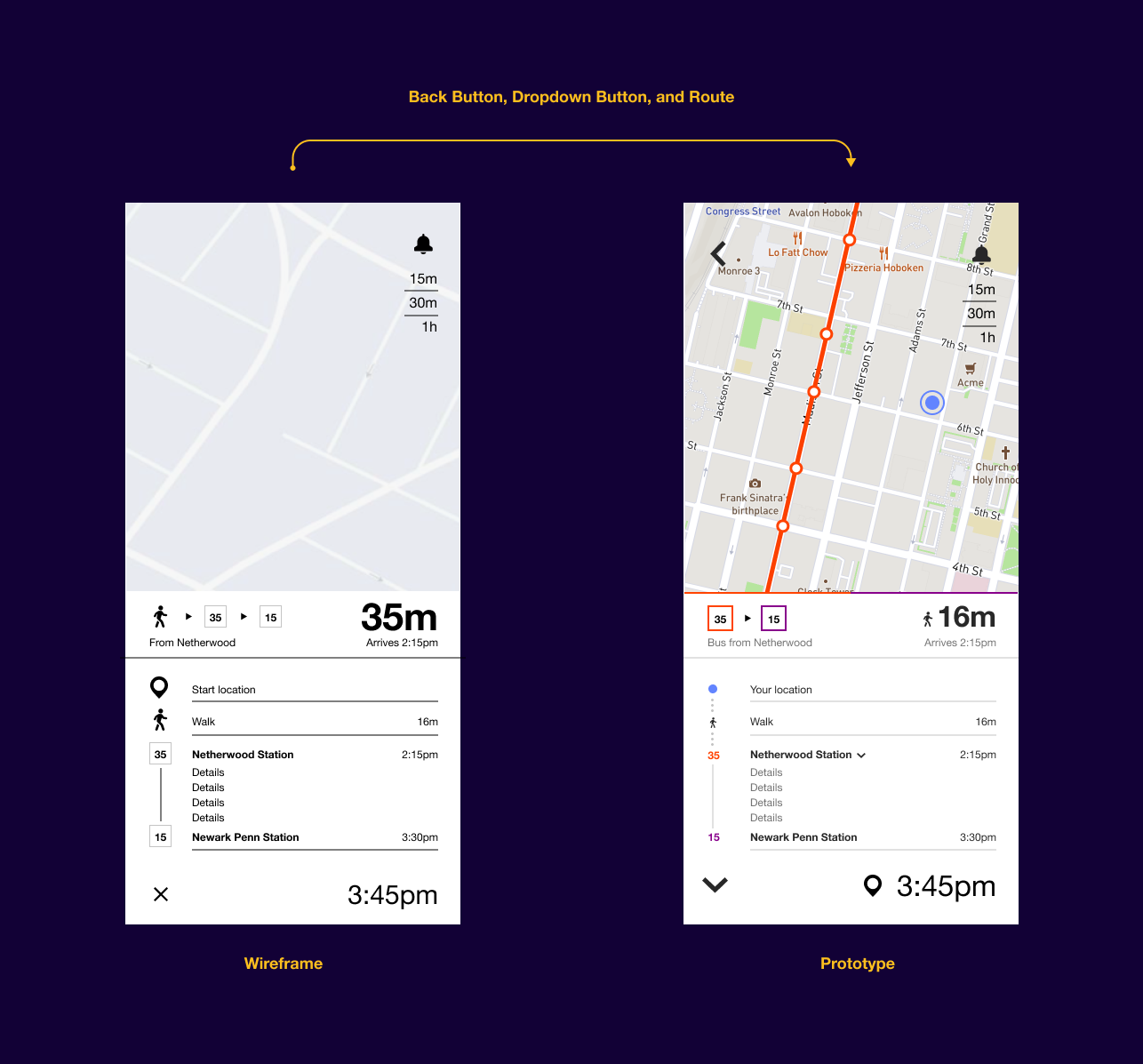 Designing a user interface that appeals to a modern, sophisticated audience.
Deliverables
:
Mood board
Style tile
Typography
Logotype